Videos available in multiple formats with matching pictures

Missy Monroe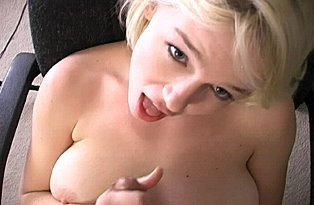 Scene info: 10 min, 7 sec
Featuring: Missy Monroe
Categories: Blonde, Big Tits, Handjob
Missy Monroe is bare chested and showing it all. She sits in a chair and has a cock sliding in between her hands. Her tits are huge and her nipples are hard from her arousal. This teen really knows how to get the job done when it comes to making a guy finish.

The hottest pink porn movie collection

Renee Pornero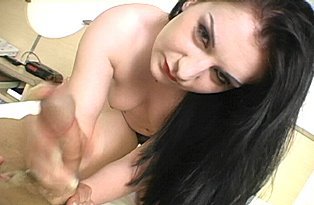 Scene info: 15 min, 53 sec
Featuring: Renee Pornero
Categories: Handjob
Renee Pornero gives a nice ass handjob and she has a nice ass, too. She's wearing a sexy bra and a thong, too. She sits down with her panties on the man's cock but doesn't let it slide in. She strokes him with her hands as her ass rubs into it.

Below are just a few samples of our other scenes